Events - What's happening: folk music news & information - festivals and other events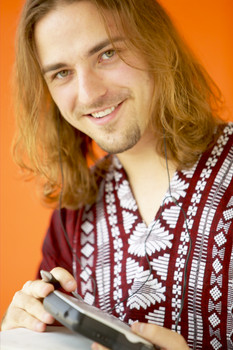 The Country Music Hall of Fame and Museum has started a new Spotlight Series to highlight newly acquired artifacts and memorabilia. The first of these mini-exhibits focuses on late African-American country singer Ruby Falls. The exhibit opened on February 8, in honor of Black History Month. Memorabilia from Bill Monroe and Reba McEntire is slotted for upcoming Spotlights. For more information on these new exhibits or the Hall of Fame and Museum, please visit <www.countrymusichalloffame.com> or call 615-416-2096.
This Spring, Danny's Skylight Cabaret Room in New York City, ran September Ii, 2001: The Musical Response for eleven performances. Based on Christine Lavin's "Why Do They Hate Us?," a unique blend of song and newspaper quotes, the musical project showcases 23 songs dealing with the tragedy. Tom Paxton's "The Bravest" and Kitty Donohoe's "There Are No Words" (See Sing Out! v. 45 #4 for transcriptions of these songs) are included, as is Dan Green's "September Morn." Although the show finished its initial run on May 20th (and before we could pass along the news to you), there may be other plans in the works. To find out more, call 212-206-6681.
This year marks the 75th Anniversary of the Mountain Dance and Folk Festival held in Asheville N.C., the oldest mountain festival in the U.S. Originally organized by Bascom Lamar Lunsford during the 1920s as a part of the Rhododendron Festival, the event highlights traditional folk music and dance of the Blueridge and Great Smoky Mountains. This year's festival is set for August 2-4 at the Diana Wortham Theatre in Asheville. For a complete rundown on this year's festival, check out <www.exploreasheville.com/ music.htm> or call 800-280-0005.
It's always encouraging to hear of new events and venues popping up for our kind of music. This summer sees two new major festivals emerging:
In the U.S. The Mountain Stage New Songs Festival will be held at Claymont Court in West Virginia August 9-11. The festival will highlight singer-songwriters in a variety of styles including folk, Americana, country, pop, blues and more. Along with concerts, the weekend will be full of classes, jams, workshops and performances at the festival coffeehouse. One of the major highlights of the festival will be a national performing songwriters' contest whose grand prize is an appearance on a live broadcast of "Mountain Stage" radio show along with other festival performers. The premiere live radio program is broadcast weekly on over 200 radio stations and has been a launching ground for many fine acts. You can check out the festival's web site at <www.newsongfestival.com> or go to <www.mountainstage.com>
Across the Atlantic, this August will see the first National Folk Festival in Scotland. The event is being "twinned" with The National Folk Festival in England, sharing similar celebrations of traditional music. Held at the Scottish Agricultural College at Auchincruive, near Ayr, the festival will run August 9-11. Preceding the festival will be the week-long Common Ground On The Hill folk school, plus pre-festival concerts in Palace Theatre and Dean Castle in Kilmarnock, the Maritime Museum and Culzean Castle. The musical focus of the festival will be placed on traditional Scottish music, but the traditions of other cultures will also be represented. A few workshops will be presented, although most of the weekend will be dedicated to performance and participation. Family ticket rates and volunteering opportunities are available, along with camping on location.
Being a new event, the organizers of the festival, who helped create the long-running Firvan Traditional Folk Fest, are actively seeking sponsors and donations. For more information on the festival, please visit <www.thenationalfolkfestival.co.uk> or call 01563 571220. You can learn more about Common Ground, Scotland at <www.thetraditionbearers.com/ commonground>.
Another new festival, this one on a smaller scale, is Wisconsin's Fighting Bob Festival, to be held August 2325 in Portage, Wisconsin. Celebrating the Progressive legacy of Robert LaFollette, the festival will feature national and local speakers, musicians and workshops, celebrating Wisconsin's environmental and social justice successes. Still in the planning stages, the festival is looking for bands, singers, and performers interested in promoting this cause through their music or art. Those interested should write to Karl Nelson, W 14940 County Road, Wisconsin Dells, WI 53965, explaining why they would be a good fit for this event and are asked to please include a demo and press kit. For more information, you may call 608-254-8483 or email <argo@chorus.net>.
This year's International Folk Alliance Conference honored bluegrass founder Bill Monroe, folk revival promoter Harold Leventhal and rural union-singer Hazel Dickens with Lifetime Achievement Awards. The awards recognize those who have devoted their life's work and talent to the advancement of folk music. ASCAP presented veteran songwriter Tom Paxton with their Lifetime Achievement Award during the conference for his contributions to folk music. For more information about the Folk Alliance's Lifetime Achievement Awards, as well as their upcoming conference in Nashville (Feb. 2003), check out their official web site: <www.folk.org>.
August 1st is the deadline for the 2003 South Florida Folk Festival Singer-Songwriter competition, being held in Ft. Lauderdale January 18 and 19, 2003. Songwriters are allowed to enter as many times as they'd like with any combination of songs. For more information, please visit <www.southfloridafolkfest.com>, e-mail <sfffsongcomp@yahoo.com>, or call 954-742-9236. Entries can be mailed to SFFF Singer/Songwriter Competition, C/O Dave Cambest, 3256 NW 113th Ave., Sunrise, FL 33323.
The San Diego Folk Heritage Festival is changing its name to the Sam Hinton Folk Heritage Festival. This honor comes to Sam for a lifetime of devotion to folk music in the San Diego area. Sam is the founder of the San Diego Folk Song Society and has performed school assemblies for over 1.3 million students in the region. Festival Director Dick Jay said that although usually it's common to celebrate a life after the person is gone, they changed the name now so that Sam could celebrate with them. This year's festival will be held Saturday May 11 at the Children's School in La Jolla, CA. You can find out more by visiting <sdfolkheritage.org> or see our feature article on Sam in the Spring 2002 issue of Sing Out! (v.46#1).
It's always encouraging to hear about all the great things that music can help do. On April 15, Dar Williams traveled down to Philadelphia to play a benefit for The Simple Way organization. Proceeds from the concert went to help complete a new community arts center in Kensington, one of the city's poorest neighborhoods. The Simple Way, a radical faith community based in Kensington, has been working to reclaim the area and hopes to use the arts center as a major rejuvenation force. It will encompass classes and studios for art, music, photography and video. The Simple Way is on the Internet at <www.thesimpleway.org>.
The weekend of March 21-23 saw the Philadelphia Songwriters Alliance and Plowshares Coffeehouse host the first ever Philadelphia Songwriting Finals. Out of 124 entries from around the country, ten performers traveled to the City of Brotherly Love to compete for cash prizes. Our congratulations go to Grand Prize winner Dan Peiletier and Runner Up Eliot Bronson. The contestants and other artists performed throughout the city, including featured guests Jack Hardy and Darryl Purpose.
The Down From The Mountain tour, celebrating the music of O Brother, Where Art Thou?, will be out on the road again starting June 25. The 41-city tour, a follow-up to the maiden 19-city tour held earlier this year, will begin in Louisville Kentucky, and include many of the performers from the movie, plus other special guests. New additions to the line-up for this round include The Del McCoury Band and Ricky Skaggs. For more information and a complete tour list, check out <www.downfromthemountain.com>.
For all you Pennsylvania songwriters, Anne Hills and Michael Smith will be conducting a songwriting workshop July 26-28th at the Little Pond Arts retreat in Nazareth. Saturday night will include an outdoor concert by the pair. You can find out more at <www.littpond.org> or by calling 610-837-2741.