Musical headhunting - Post News - Luke Eddins of Luke Hits finds music for films - Brief Article - Interview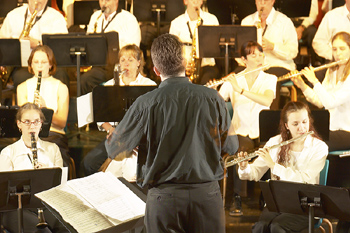 LOS ANGELES--As often is the case, picture and sound editors place temp music to scenes, the production team falls in love with the way that track fits, only to find out later that it will cost $100,000 to get the rights to use that song.
That's where Luke Eddins of Luke Hits (www.lukehits.com) steps in. "Initially, I started this company as a resource for bands to learn about music licensing," says Eddins. "It evolved into a way to help music supervisors. I'm a song bounty hunter for unsigned bands. I filter through music demos and bring the cream of the crop to music supervisors."
Eddins usually gets a frantic call from a music supervisor pleading for help after a film production has found out that the pop song they wanted to use is too expensive. They ask him to find something exactly like the song they love but from some unsigned band.
"Licensing music from big name bands is like pulling teeth," Eddins says. "After going through the attorneys, the label and the managers, the band itself can be difficult about how their song is used. And the song still has an insane price tag. For a feature, instead of paying six figures, they often can get something similar for a tenth of the price.
Eddins has supplied songs for features including The Ring where he found the song "Hey John" by the unsigned band Wide Awake, Kangaroo Jack, A Guy Thing and Spy Kids 2, as well as networks like NBC, ESPN and Lifetime.
"The cool thing is that these are real artists with real dreams who are making this music because they love it," says Eddins.