Leaders network at summit - Association News - Music Teachers National Association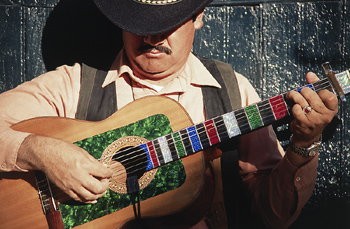 Approximately 100 MTNA leaders gathered in Cincinnati, Ohio, for the fifth annual Summit for MTNA Leadership, September 13-15, 2002.
"The Summit has proven to be an exceptional motivational tool," says MTNA President R. Wayne Gibson, NCTM. "This annual gathering is important to MTNA because it promotes teamwork, the sharing of ideas and builds lasting relationships among all levels of the association's leadership."
Sessions covered both the big picture and small details of organizational leadership--the competitions program, teacher certification standards, nonprofit status, membership recruitment and retention, paid state positions, and jazz and group piano initiatives. Also, during a "Brain Writing" session, attendees brainstormed answers to twenty questions regarding leadership and related topics.
In the State Resource Room, a new feature this year, state presidents and representatives benefited from each other's ideas, sharing successful programs, state newsletters and more.
For the second year, breakout groups of states of similar size facilitated discussion of various topics, from fundraising opportunities to increasing volunteerism. Meetings of the State Presidents Advisory Council and the Division Presidents Advisory Council took place. Each division also had an opportunity to meet.
The Summit's planning committee was comprised of Phyllis Pieffer, NCTM, MTNA president-elect; Eileen Keel, East Central Division president; Debra Ronning, NCTM, Eastern Division president; Marilyn Brossard, NCTM, Northwest Division president; Karen Harrington, NCTM, South Central Division president; Roy Wylie, NCTM, Southern Division president; Geri Cheney, NCTM, Southwest Division president; and Janice Wenger, NCTM, West Central Division president.